TAGARNINAS PATÉ, PICARNINAS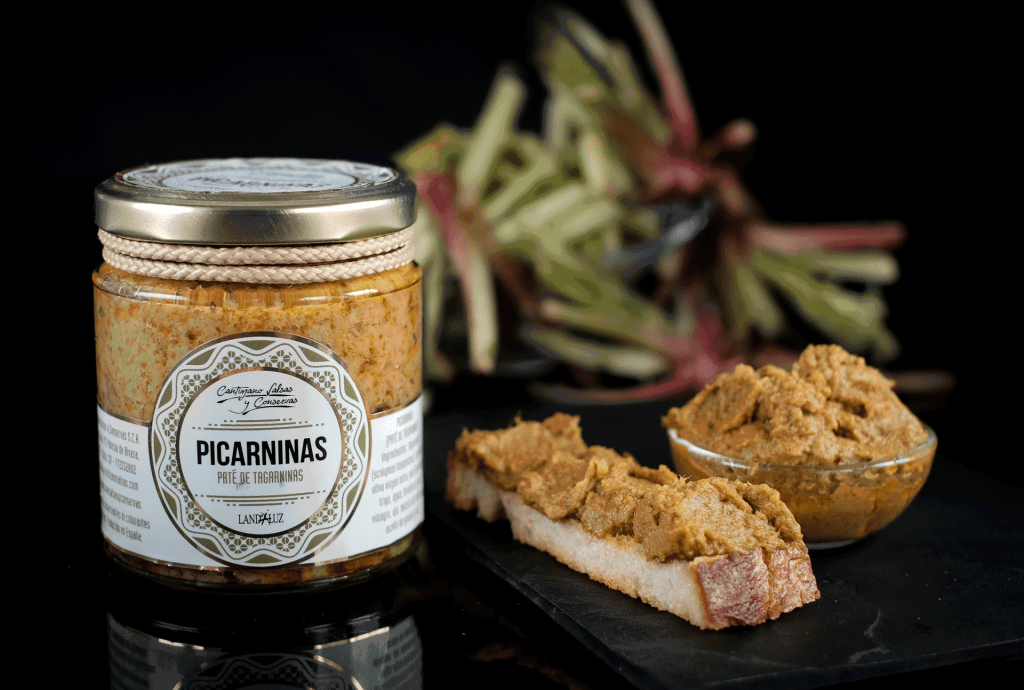 PICARNINAS is our star vegetable pate.
It is made with tagarnina (Scolymus hispanicus), a very traditional wild herbaceous plant in typical Cádiz cuisine, which we collect in Los Alcornocales Park, and based on the classic recipe for "esparragás tagarninas", with our special touch.
Its ingredients: tagarnines, extra virgin olive oil, bread, vinegar, garlic, spices, sunflower oil and salt.
100% natural, without preservatives or colorants.
Ideal to taste on toasts alone or with tuna or to flavor pasta and rice.