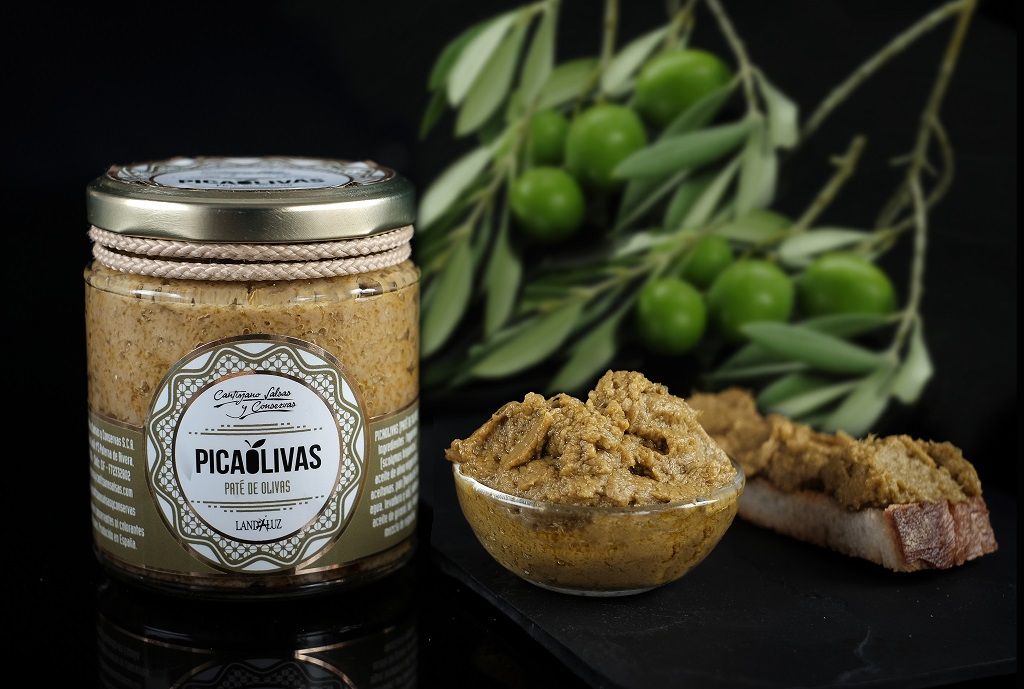 Our green olive vegetable pate, PICAOLIVAS, is a soft paste, something more than other preparations on the market, thanks to the incorporation of tagarnines in its formula.
It is made with green olives of the Manzanilla variety, collected in the province of Seville, on which we apply our own brine before pitting them and mixing them with the tagarninas.
Its ingredients: tagarninas (scolymus hispanicus), extra virgin olive oil, green olives, bread (wheat flour, water, yeast and salt), brine, garlic, a mixture of spices, sherry vinegar and sunflower oil.
100% natural, without preservatives or colorants.
Ideal to taste on toasts with anchovies or as a pasta dressing.