AUBERGINES "ESPARRAGÁS", aubergine paté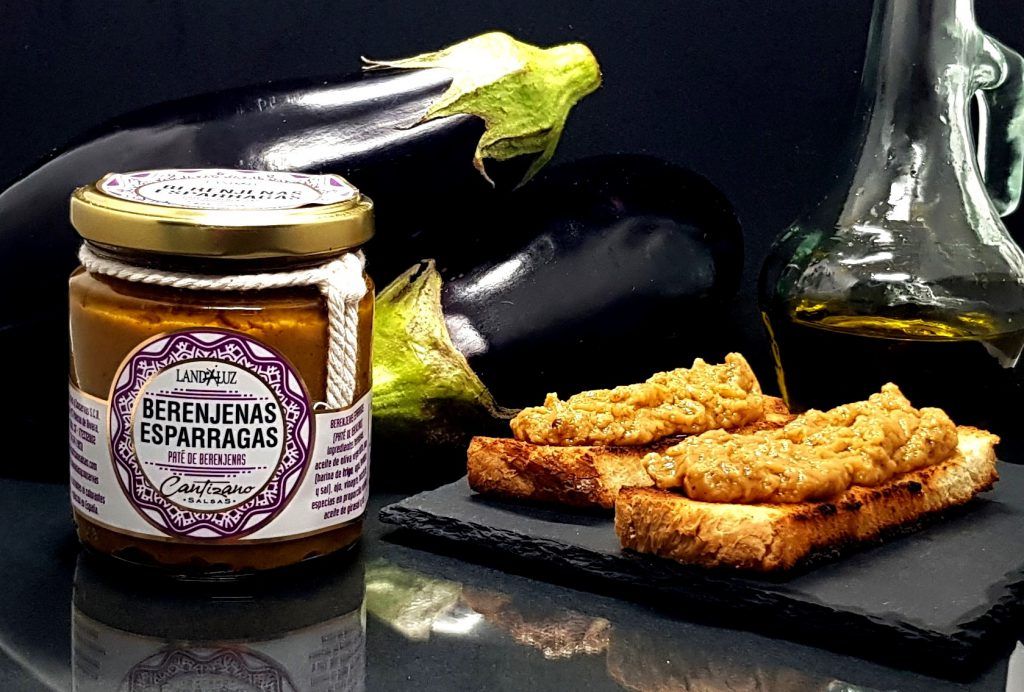 The aubergine pate, BERENJENAS ESPARRAGÁS, is the latest addition to our family of vegetable patés.
It is made with aubergines, and is based on the recipe for the traditional "tagarninas esparragás" from Cadiz, with our special touch.
Its ingredients: aubergines from our garden, extra virgin olive oil from the Sierra de Cádiz, bread (wheat flour, water, yeast and salt), sherry vinegar, garlic, spices, sunflower oil and salt.
100% natural, without preservatives or colorants.
Very tasty as the main ingredient in toasts, to combine with cheese, nuts or honey and to dress aromatic rice.