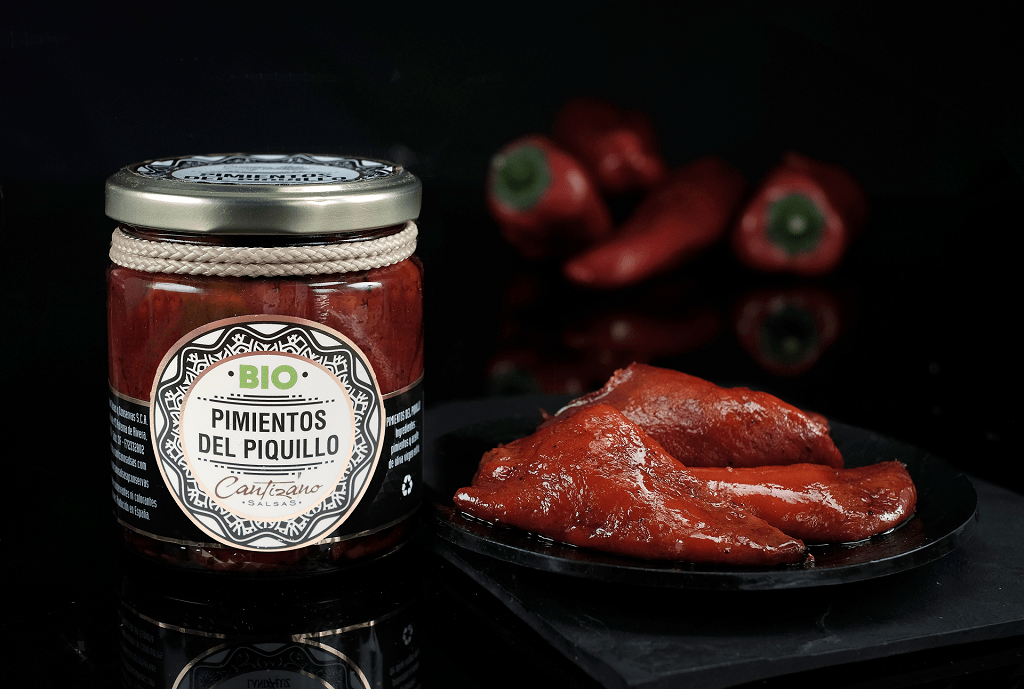 Our ORGANIC PIQUILLO PEPPERS are one of our latest challenges, together with the ORGANIC TAGARNINAS, which we have been making since 2020.
They maintain the same roasting and preparation process as the traditional piquillo peppers preserves but with certified organic products.
Its ingredients: organic piquillo peppers and organic extra virgin olive oil.
100% natural, without preservatives or colorants.
With an extraordinary flavor and texture, to be consumed alone, in warm salads, stuffed in traditional recipes or as an accompaniment to meat and fish.