Whether you are traditional or you like to innovate, our sauces will conquer you. The SALSA CAMPERA (ANDALUSIAN TOMATE SAUCE) , due to its powerful flavors, which will multiply the nuances of the main dish that they accompany.
The PICHICHURRI, for its Cadiz and innovative touch, preserving the original argentinian spice, but with a vegetable base.
SALSA CAMPERA, andalusian tomato sauce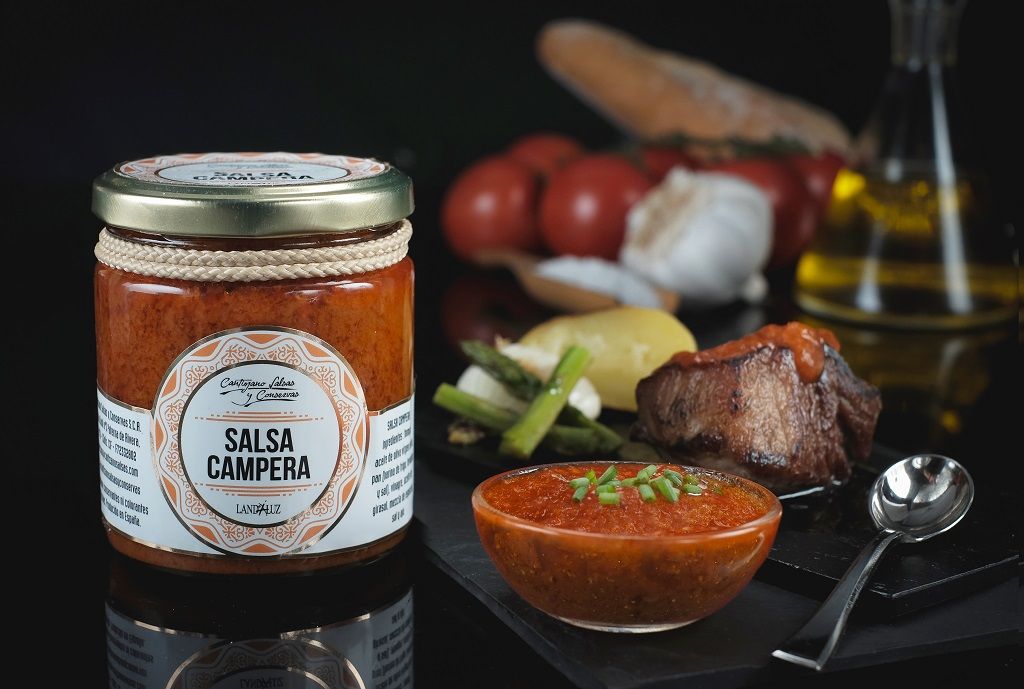 Tomato, from our orchards in the Cadiz regions of La Campiña and La Janda, is the basis of our SALSA CAMPERA (ANDALUSIAN TOMATO SAUCE).
Its ingredients: tomato, bread (wheat flour, yeast, water and salt), extra virgin olive oil, onion, garlic, pepper, salt, coriander, cumin, paprika, black pepper and chilli.
Like all CANTIZANO PRODUCTS, SALSA CAMPERA is 100% natural, without preservatives or colorants, suitable for vegans and made by hand.
Its gourmet quality makes it the ideal dressing for red and bushmeat, any kind of grilled food, also pizza.

PICHICHURRI, chimichurri de Cádiz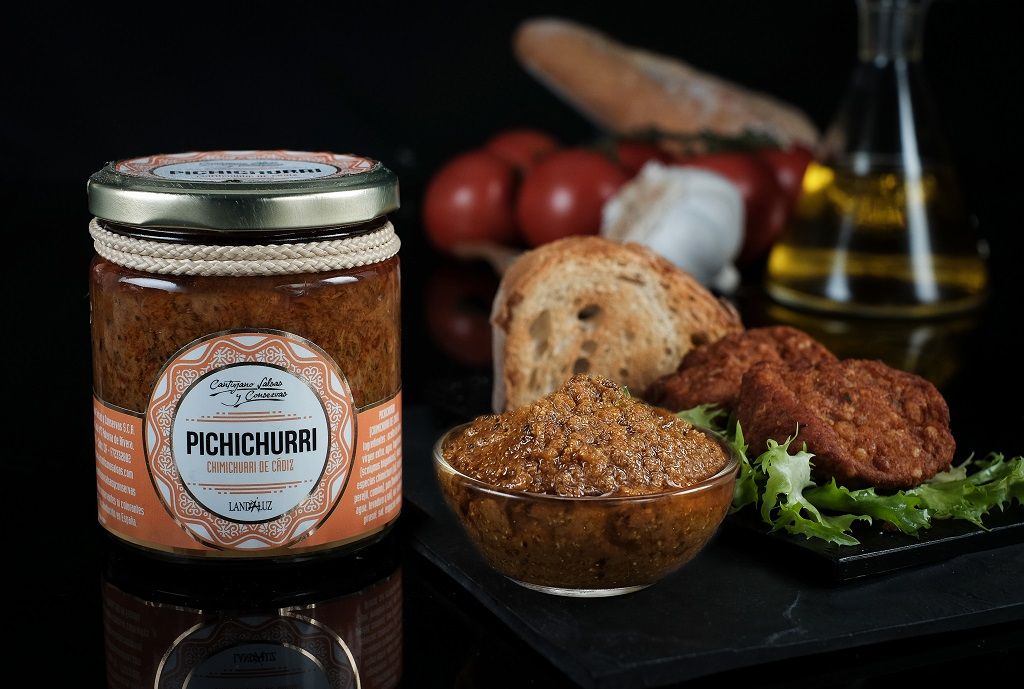 Versioning in the Cadiz mode. That is what we have done with the well-known argentinian chimichurri sauce, to which we have changed some spices and added vegetables from our garden and tagarninas from the Los Alcornocales Natural Park, and which has joined our family of artisan sauces with the name of PICHICHURRI.
Its ingredients: extra virgin olive oil from the Sierra de Cádiz, tagarnines, water, chimichurri spices (chili, cumin, oregano and parsley), sherry vinegar, salt from the Bay of Cádiz, bread, garlic and other spices.
Extraordinary with some simple boiled potatoes, with meat and fish or to turn a hamburger or pizza into a gourmet dish.